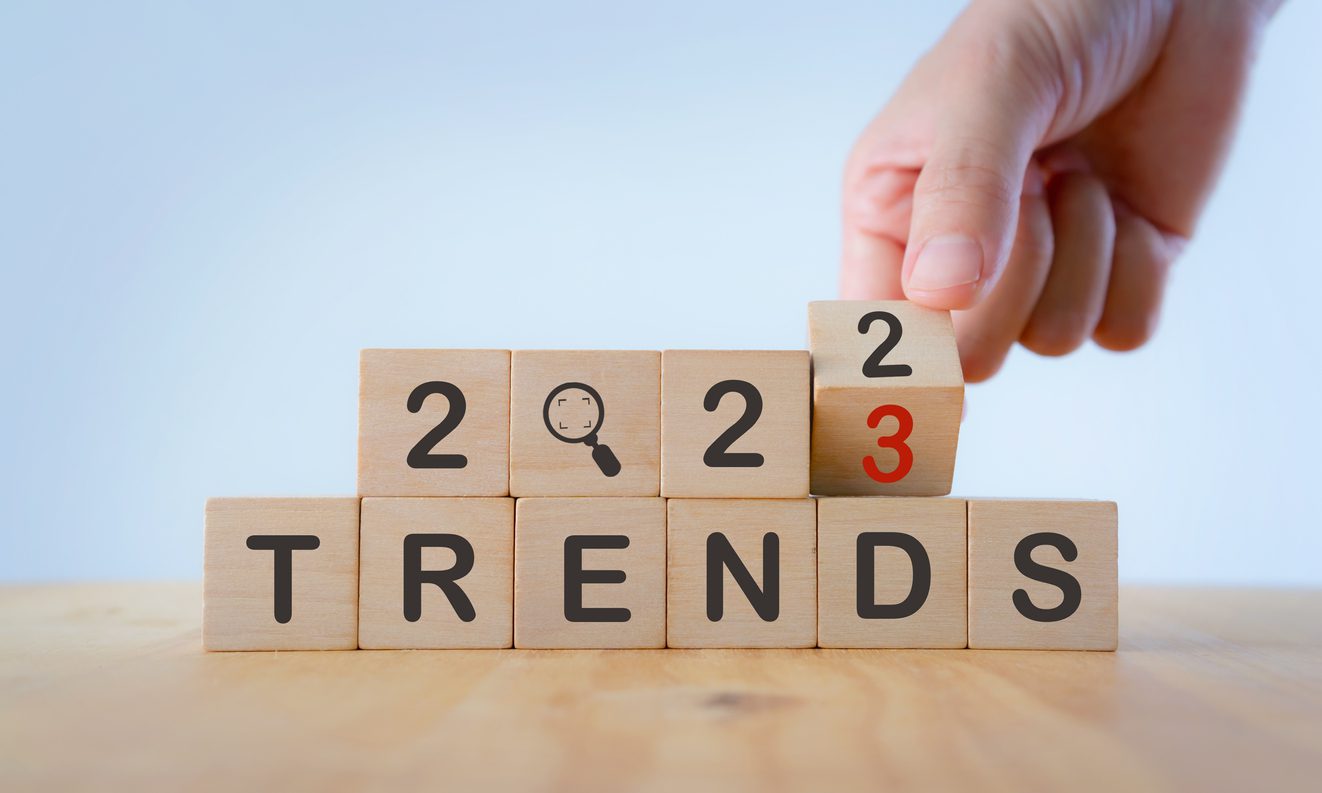 Marketing trends in 2023
2023's marketing trends came about well before the clock struck midnight on the 31st December. They have developed out of the latest social media movements and digital marketing developments. But there are also examples of trends on our list below that have stood the test of time and, in our experience, will continue to do so. So, here are our top marketing trends in 2023.
Social Media marketing
Video marketing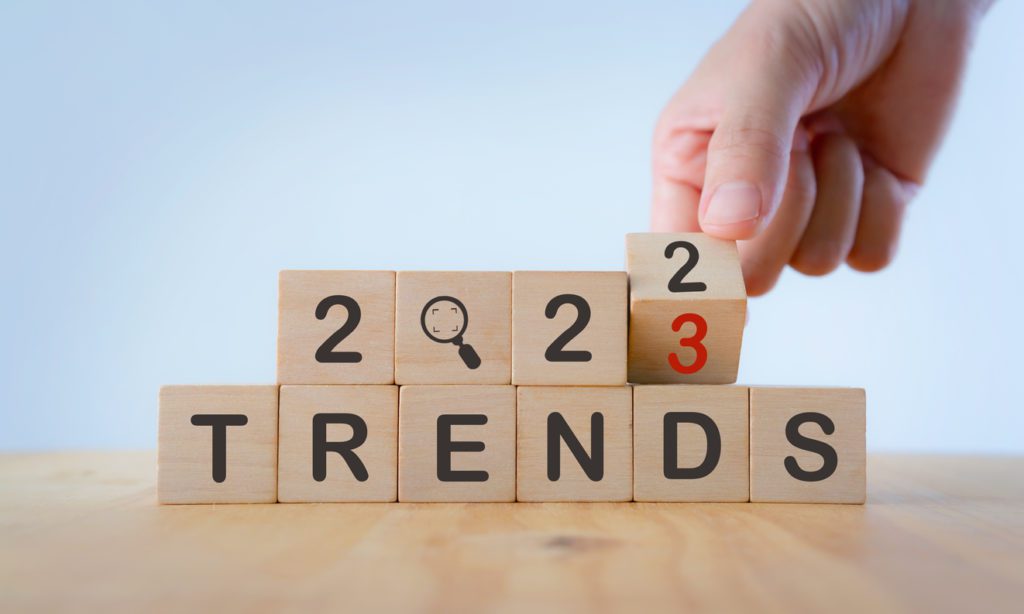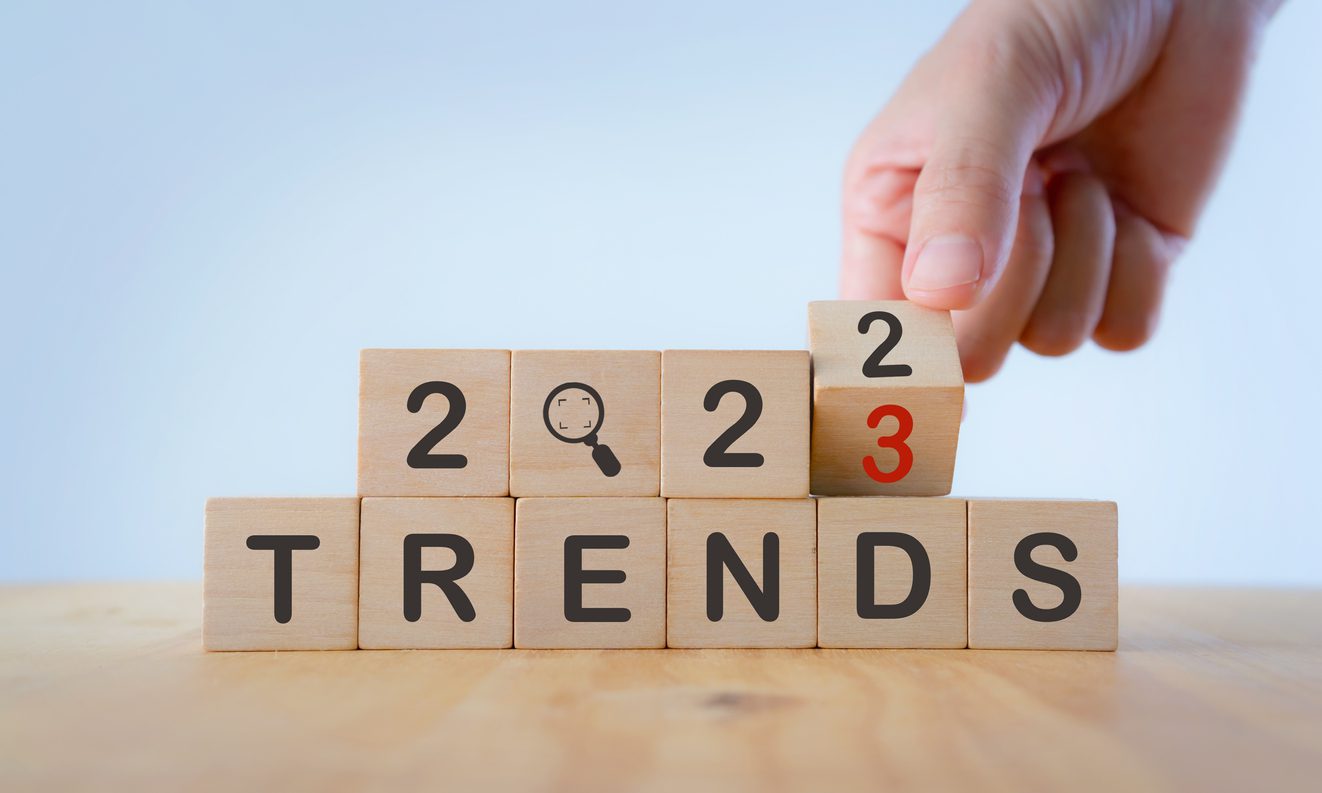 Video marketing will remain top of the pack when it comes to social media marketing. The TikTok short-video style has gone far and most social media audiences will now expect video marketing from brands. Although platforms are now allowing for longer videos, research suggests that shorter, concise clips still work best for engagement.
Influencer marketing
Influencer marketing has not abated and, if anything, has become more refined over time. Influencers will remain a key marketing tactic for brands looking for 'real world' promotion to social media audiences. What is likely to grow in 2023 is the use of "micro-influencers", those influencers with a smaller but engaged audience. This trends opens up the use of influencers for SMEs with smaller marketing budgets.
Customer service
Social media has become a primary location for a business's customer service. This is perhaps no surprise given the expansion of e-commerce functions on Instagram, Facebook and TikTok.
Customers will expect quick responses to queries and questions on all of a business's social media channels. Businesses need to continually monitor their channels to meet customer demand, and that of the social media algorithms monitoring their performance.
Digital marketing and SEO
SEO
Search Engine Optimisation will remain a major driver in 2023. While businesses may have concentrated their SEO efforts on their website for desktop, they should also look at mobile optimisation too. A recent HubSpot report showed that over half of web traffic now comes through mobile, a stat that is only going to increase in the coming year.
Inbound marketing
Inbound marketing remains best practice for growing brands in expanding recognition, engagement and leads. Quality, valuable content that is tailored towards your buyer personas and their needs continues to be a vital marketing tool that will build trust in your business.
Digital advertising
The growth of social media e-commerce functions has changed digital marketing tactics. Social media advertising will remain a key tactic in 2023 for many brands. But many digital marketers are also turning to native advertising on third-party websites and social media. As native advertising is targeted and tends to blend rather than stand out, it has grown over the last couple of years into a successful tool that can create more engagement than traditional advertising strategies.
Value based marketing
Social responsibility, ethics and transparency matter to the modern consumer. In fact, HubSpot research shows that 50% of Gen-Zers and 40% of Millennials expect businesses to take a stance on social issues and the climate crisis. Because of this, businesses looking to engage these audiences should include strategies that highlight the causes or missions they support as part of building their brand awareness.
Marketing, sales and customer retention
It has always been important for marketing and sales teams to work together. It allows marketers to get a more complete picture of customers, and it enables all parties to align their activities for the best results. Unfortunately, this is still often a struggle for marketers.
Over the last few years, we have also seen a third aspect getting missed by businesses, that of customer service standards and aftercare. Perhaps now more than ever, this aspect of a business needs investment.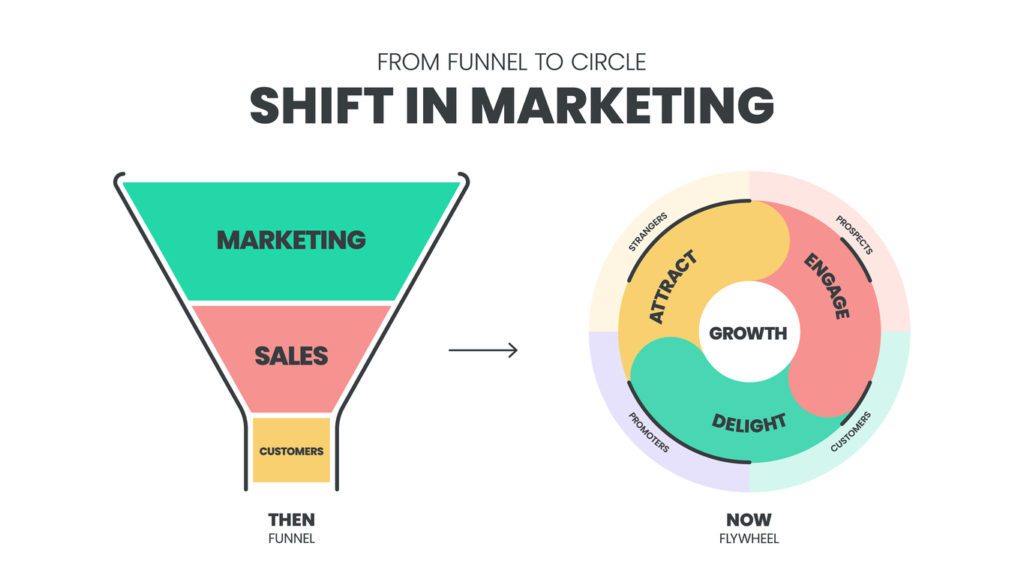 Customers are savvy and choose products and services based on reviews and recommendations. If a business displays poor customer service and aftercare, they will not retain their customers in the long-term. This will, in turn, make the job of the marketing and sales team impossible.
This is why business are being introduced to the customer flywheel for best practice when it comes to aligning their marketing, sales and customer service functions.
The flywheel model looks to continually broaden a business's customer base through marketing activities and, crucially, through the promotion of existing customers through excellent reviews, feedback and testimonials.
In today's competitive market, brands that are successful in bringing together their marketing, sales and customer service functions will have the best success in the coming year.