Your online shop (window)
We have many years' experience in website design and development and over time we've witnessed how this huge industry has evolved. Today, we build in WordPress, Squarespace and HubSpot as these platforms lend themselves to SEO and usability.
Not just for Christmas
If you are looking for a cheap website, we aren't for you. Our sites are bespoke and built for your business. They are designed with functionality in mind and aimed at delivering your business goals.
An evolving story
Your website is the front face of your business, as well as the doorway that leads clients in. It therefore needs to evolve with your business goals and marketing strategy. To keep ahead in today's market, your website needs to remain current and functional, so regular reviewing and updating is a must.
What else to consider with a website
The best websites are clear, engaging and simple to navigate for the visitor. But to achieve this many aspects need to come together.  We will work with you to consider all areas of your site from SEO, content marketing, blogging, traffic analytics and target audience.
Our approach
We identify the requirements for your website through the goals of your business, who it needs to talk to, and what it needs to deliver. To do this, we create engaging content which can help attract visitors and use analytics to track user activity and conversion points on the site. We also look at any social media channels you may have and ensure they are all consistent and connected.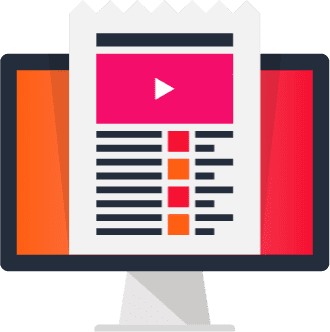 What other marketing tools should you consider with websites?