Digital advertising is a great way to engage your target audience with a compelling offer or invite.
Whether you choose Google Ads, LinkedIn, facebook, twitter, or other channels, the degree of targeting that can be done has become powerful – if done right.
What budget do you chose?
That all depends on what outcome you want. However, we are firm believers in testing out segments and ideas first. There is so much to get right and too much that can go wrong.
Keep it in line with your overall marketing strategy
Integrating digital advertising into a marketing campaign is much more impactful and generative than a one-off ad. In a recent survey, Google identified that in the current digital environment it can take up to 70 touch points to win over a new client, which is why advertising through a campaign can reap rewards.
What works well with online advertising.
Provided online advertising is well targeted, it can complement most aspects of your marketing strategy; creating broader reach and greater interaction.
Our approach
Our approach to digital advertising is about focus and metrics. We will agree advertising objectives through your marketing strategy and then go through a process of testing, adjusting and retesting until we have found the right route.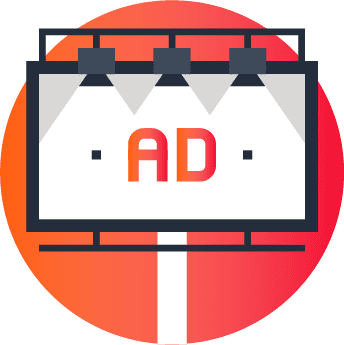 What other marketing tools should you consider with digital advertising?