Content marketing covers a range of activities that help to build up your business's persona and presence. These may include publishing on your website, sharing over social media, creating brochures, promoting through advertising, right down to the PDF your sales team can use to nurture new prospects. However, content marketing is not only written, and with the expansion of digital media, videos, webinars and podcasts feature much more greatly. With all of these avenues of engagement, content marketing will be intrinsic to your marketing strategy. 
To create engaging content, quality over quantity is the key. Content marketing is often the initial way you engage with your target audience, so demonstrating that you know what you are talking about and sharing useful information is the route to effective engagement. In turn, this increased interaction boosts SEO and organic rankings, creating a cycle of engagement with your business. What is important in achieving this cycle is targeting your content. To do this you need to know what content your target audience engages with – be it a blog, social media or a podcast – and tap into this stream.
We will work with you to create an effective content marketing plan in-line with your marketing strategy and lead generation objectives. Taking time with this initial activity allows us to focus on creating great content that is relevant to your business and attracts your target audience. From here, we can create a content plan to build your business's presence, using data-driven analytics to check engagement and make adjustments as required. Our aim is to create regular and captivating content for your business, which can improve your website ranking, support your sales efforts and enhance your other marketing activities.
As content creation can be time consuming, we aim to make this process as straightforward and unobtrusive as possible. We will create and publish content for your business on schedule, so all you have to do is sign off the final copy. We will then analyse the results and review with you on a rolling monthly basis. This way, we can make changes based on intelligence from your sales team, engagement trends and what is happening in the market, so you are always on top of what is going out without getting weighed down.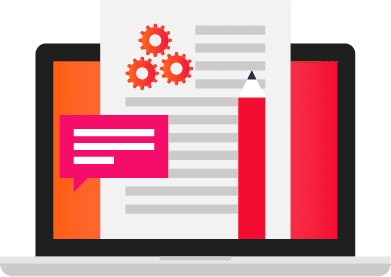 What other marketing tools should you consider with content marketing?