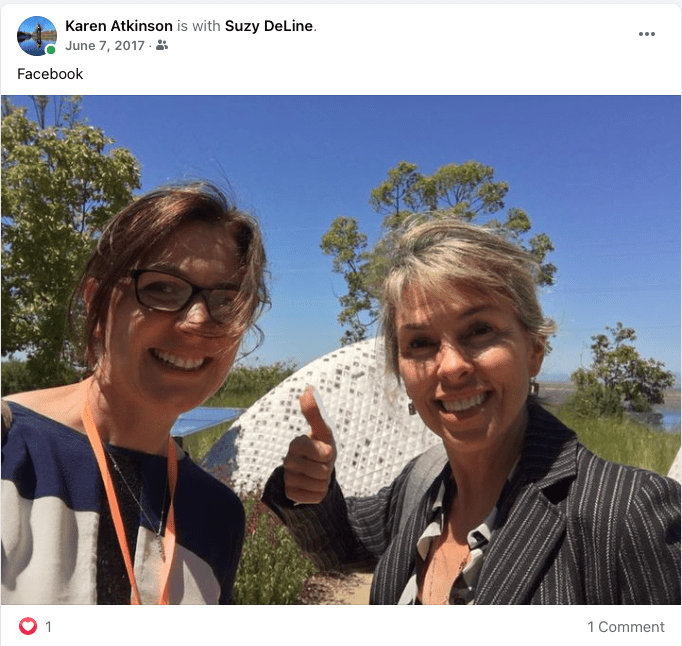 Who 'likes' facebook?
Facebook's HQ is overwhelmingly huge.  I visited a few years ago with friend and colleague Suzy DeLine who was working there at the time.  The size of the operation is mind boggling and we definitely raised the average age a modicum whilst we were there.
As an advertising platform, we've found that facebook has always delivered great value for clients, but its usability is clunky and getting hold of anybody is virtually impossible. Presumably they are too busy enjoying the smoothie bars and creating the next big campaign!
The pros and cons of advertising on facebook
Facebook advertising isn't going to work well for everyone, so it's worth taking the time to consider if it's a good fit for your business.
Pros
Not everyone is on facebook but, with 2.7 billion monthly active users, it still remains the most used network and therefore can have both a large and targeted reach.
Facebook ads can offer great value as long as you know who you are targeting.
Retargetting is an excellent function on the platform and you can add the facebook pixel to get in front of people even after they have left facebook.
Cons

If you are a B2B business it's probably better to focus on brand awareness rather than advertising as not everyone is in a work frame of mind when surfing the book. 
Getting ads approved is hit and miss. Also, don't forget to submit for review if you do get disapproved. This information can be vital moving forward.
Hacking can be common place, so ensure your security is super tight.
If your account gets locked out it can take days, sometimes weeks, to get released.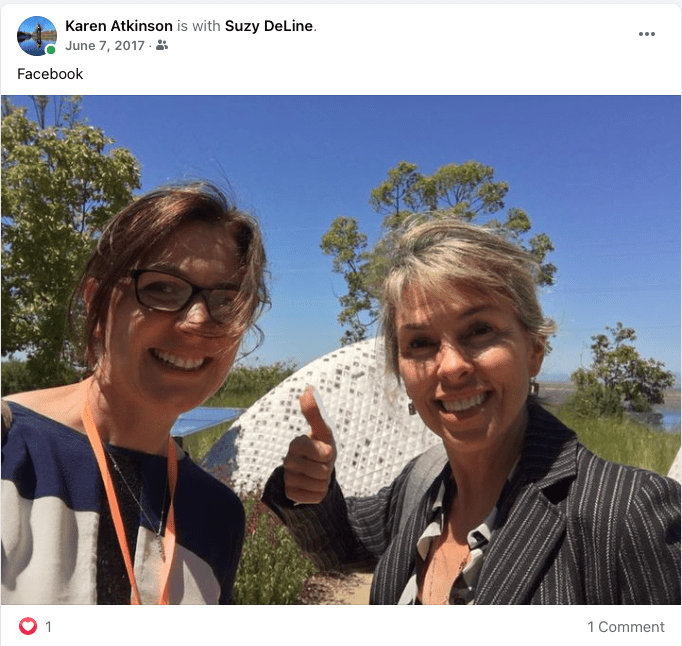 As a consumer on facebook, the good, the bad and the ugly
Many people get a lot of joy from facebook, from the stories, memories and as a way to keep in touch.  But it isn't all good. There have been increasing examples in the media about the ugly side of the platform, with some using it unscrupulously.
One very recent example tells the story of an artist whose business had suffered as a result of fake companies pretending to sell his goods. 
I find it startling that companies can get away with this level of criminal behaviour without it being picked up by the organisation. It seems that facebook's huge scale has led to a loss of control and has created somewhat of a 'Wild West' platform. 
Facebook is not alone  
However, facebook isn't the only tech giant to face these problems. A fascinating article from the BBC,  'Facebook and Google 'failed to remove scam adverts', reveals that this type of behaviour is common place and that even when issues are reported they are not always being removed or actioned. 
Of course, such fraudulent behaviour has always been present and isn't going away anytime soon. People who want to scam will find a way, as we have seen during the pandemic. But, with social media platforms playing such a significant role for individuals and businesses, big techs need to step up their game to protect users.
In Summary
Despite its issues, I would still advocate using facebook for business advertising and promotion. When used with care, facebook can still bring a lot value and joy. However, I would suggest you seek a professional to help you get the most from the platform, not to mention their inexplicable customer service.